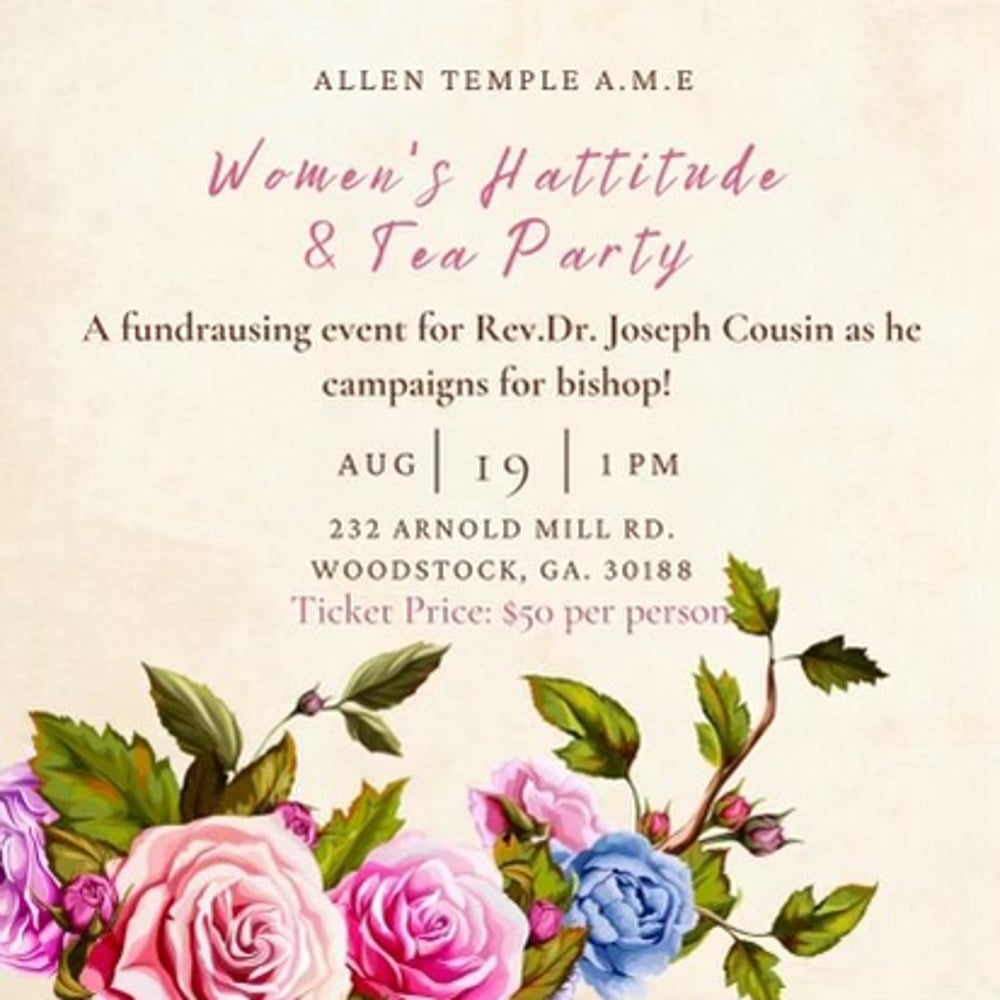 "Focused 2024" Campaign Fundraiser Ladies High Tea "Hat-i -tude"
Women's Hattitude & Tea Party
Please plan to attend the upcoming Women's Hattitude & Tea Party and enjoy an afternoon of elegance & fellowship.

Date: Saturday, August 19, 2023
Time: 1:00-4:00 p.m.
Where: Allen Temple Church
What: Women of Allen Temple show your support for our Pastor's call to the office of Bishop in the AME Church.

Sisters bring your lady friends, family, neighbors, and co-workers, to "High Tea" There will be prizes for the best-decorated table and more.

Don't forget to wear a hat. There will be a prize for the best hat!!

Contact any of the following committee members if you need additional information, (Shuquetar Mckenzie, Ruby Cook-Tucker, Sylvia Hawkins, Diane Moore, Willie Mae Crump, Sharon Shuman, Pam Page, Alzena Smith, and Janice Pye- [email protected]).

Cost: $50.00 per person- Please use the link to pay or write a check payable to Allen Temple AME Church and Write 'TEA' in the memo section.'

If you require transportation for the event, please contact Sylvia Hawkins @ 678-429-4323 or [email protected] to schedule.